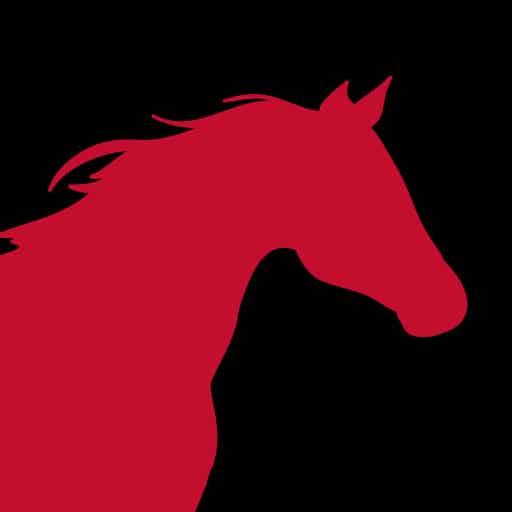 The long, rich history of Pennsylvania Standardbred breeding is unmatched by any other state. Read more in this article by Russell C. Williams,
President & CEO of Hanover Shoe Farms.
A Native Pennsylvania Industry with Deep Roots in History
by Russell C. Williams
President & CEO, Hanover Shoe Farms
Hunting Park remained one of America's best-known racecourses throughout the first half of the nineteenth century. It became one of Philadelphia's city parks in 1855 and, though the track itself is long gone, the space it occupied remains a pleasant urban green space of 87 acres. Perhaps, in memory and imagination, Old Top's hoof beats can still be heard there today.
Grand Bashaw, another imported Thoroughbred, stood at stud in the Philadelphia area beginning in 1821. In 1822 he sired Young Bashaw, which turned out to be a slashing natural trotter. In 1828 Young Bashaw produced a son, foaled near Philadelphia and named Andrew Jackson. After an illustrious racing career, including several world records taken at Hunting Park, Andrew Jackson entered the stud at Knightstown, Pennsylvania. By the time of his death, Pennsylvania's own Andrew Jackson had become the first nationally famous trotting stallion in the American breeding industry.
Organized trotting breeding expanded considerably in Pennsylvania in the 1860's when C.P. Relf brought Mambrino Pilot and Lady Thorn and Aristides Welch brought Flora Temple to Pennsylvania. Other famous Pennsylvania Standardbred breeding farms of the 1800's were Shadeland (1860's), Cedar Park Farm near Philadelphia, Hartford Farm at Williamsport (1870's), along with Prospect Hill (Franklin), Penn Valley (Morrisville), and Wilson Farm (Ephrata) in the latter nineteenth century.
The twentieth and early twenty-first centuries fully established Pennsylvania as one of the preeminent centers of horse racing and breeding on the North American continent, but the modern history of our thriving horse industry is already well known, or should be. The purpose of this note is simply to show the horse industry's deep roots in our Commonwealth, which go deeper than most other industries here today, and to shine some light on early historical facts about Pennsylvania that even our elected officials in Harrisburg might not know. World-class breeding farms, world-class tracks, and countless race meetings at tracks and county fairs across the Commonwealth during more than three centuries have made Pennsylvania famous down to the present day as a showpiece of American horse racing and breeding.
Sources
Hervey, John. The American Trotter. New York, Coward-McCann, 1947.
Roussel, Jules. Le Trotteur Aux États-Unis. Paris, 1881.
Wallace, John. The Horse of America. New York, Wallace, 1897.
Herbert, Henry. The Horse of America. New York, Stringer & Townsend, 1857.
Gocher, W.H. Trotalong. Hartford, Gocher, 1928.